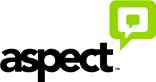 Bring your contact center up to speed with today's technology
Among leading contact centers, software-based unified architecture is quickly replacing ACDs that rely on PBXs and other stand-alone systems. The reasoning is simple: aside from the obvious administrative advantages of a unified approach, today's customers demand consistently superior customer experiences delivered on their terms through a wide array of channels. And that kind of experience is only possible with a single, unified contact center platform.
Don't make the expensive mistake of crippling your business with outmoded contact center technology when today's customer interactions require agent agility, flexibility and collaboration. Find out more in our FREE white papers:

Keeping Pace with the Consumer: Finding the Right Partner for Your Next-Generation Contact Center
Deliver a differentiated customer experience that sets you apart from the competition.

Integrated vs. Unified: 5 Reasons Why Contact Centers Must Get Unified
Rise above integration challenges and control the chaos with a unified solution.
Customer experience is becoming a key differentiator in today's crowded marketplace. Read how one company moved away from inefficient, siloed systems to unlock better enterprise-wide collaboration and customer care.

Your unified next-generation contact center starts here.
Download one or both white papers - FREE!
Download the White Papers